Medieval Games for Your Gaming Pleasure
Looking for Medieval games?
Let's face it, we all need a break from studying and researching and writing and... well, you get the point I'm sure.
Besides... I admit it, I really enjoy medieval games. They are great fun and often you can actually learn some stuff during the course of playing.
So, I made this page to share some my favorite medieval games with you. I hope you enjoy these as much as I do.
The next time you are bored and have nothing else you *should* be doing... please try out one (or more) of these games. Think of games as your reward for a good honest day's work.
Please note: If you buy one of the games featured on this page I may be paid a small commission for "referring" you (and it doesn't increase your cost at all!). Okay? This is pretty common online (I bet nearly every website you visit uses it) but most don't tell you! And a lot of them also just recommend any old junk and don't even bother to actually check it out at all. The great thing is any funds I receive helps me to pay for this site. If I am really lucky I might even make a small profit from the sales one day! LOL! Alright, enjoy! =)
Fun Medieval Games
You have two choices now. You can either click on the text link (awesome games) below to check out tons of awesome games or you can click on one of the pictures below to learn more about each medieval game I have featured below.
Okay, are you ready? Check out these awesome games now.
Please note: Clicking on the pictures below will open the game information in a new window. You will need to turn your pop-up blocker off.
Here, in no particular order, are some of my favorite medieval games.
Age of Castles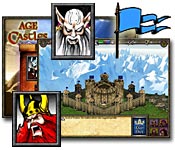 Check out Age of Castles now!
In a distant realm, a great evil has swept across the land. Demons from the underworld and their evil minions have poured across the kingdoms of man, until the great cities lay in ruin. There's nothing but a handful of cowering souls remaining. The people are in need of a king, someone of great strength and courage who can rid the land of the evil plague and rebuild the cities. You are that king. You alone must travel to the end of the world, build a mighty castle, slay the undead hordes, and convert the people of the land to loyal subjects of your domain...in the Age of Castles.


Defender of the Crown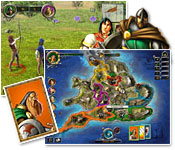 Check out Defender of the Crown now!
The beloved Cinemaware classic returns! Battle five cunning lords for control of medieval England. Build and lead your armies of knights and archers on the battlefield, and conduct daring raids to rescue princesses and pillage treasuries. Compete in jousting and archery tournaments, and lay siege to your foes with catapults and Greek Fire! Gain fame, outsmart, and outmuscle your foes to lay sole claim to the British crown!


Discord Times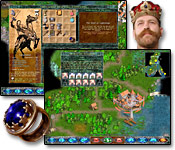 Check out Discord Times now!
Discord Times is an exciting medieval role-playing strategy game. Choose to become a Knight, a Ranger or an Arch Magician, and set out to change history by gathering an army, defending the king, and fighting off the traitors who have demolished your land. Use spells and artifacts to slay an assortment of enemies. Train your militia and capture the strongholds of the enemy. Gather the resources necessary to fund your campaign.


King Mania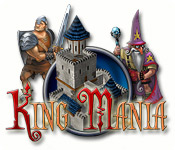 Check out King Mania now!
Play a quick action strategy game, different from any you have seen before! King Mania challenges players to make quick tactical decisions as they struggle to conquer their opponents using a variety of buildings and units. Overwhelm your enemies with a collection of destruction spells, and reinforce your defenses with a range of structure upgrades. Use your increasing numbers to further accumulate power and remove the rival king from his throne!


Aveyond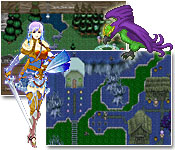 Check out Aveyond now!
Fight monsters and explore a medieval world. Aveyond is packed with more than 60 quests, tons of places to explore, and over 50 hours of game play. If you like games like Final Fantasy, Chrono Trigger, and Dragon Warrior, you are going to love Aveyond. A powerful deity, Ahriman, has opened the Demon Portal and dark creatures now threaten the great isles. You must stop the destruction and destroy Ahriman before it is too late. The Sword of Shadows is the key to your redemption. You must find it in the mystical isle of Aveyond and use it to seal the Demon Portal and stop Ahriman.